By Vasco Mota Pereira
FC Porto's Colombian winger James Rodríguez is still young (20 years-old), but during the past year has been proving how good he can be (and how much better he may turn out to be). Last Friday, in a potentially title-deciding match between Benfica and FC Porto, he came on as a substitute on 58 minutes when his team were trailing 2-1 and was decisive for FC Porto's victory, scoring a goal and providing an accurate assist for the late winner.
1. The breakaway
1st moment: Fernando, FC Porto holding midfielder, wins the ball back with James' help. As you can see in the picture below, they both have loads of space to run into.

2nd moment: In fact, they were able to win the ball back 60 yards from Benfica's goal and push forward at ease – they weren't up against any opponent until Luisão (in red) came out to meet them, near the box. Noticing the space behind Luisão, James played a simple one-two with Fernando (who had accompanied James in his run upfield).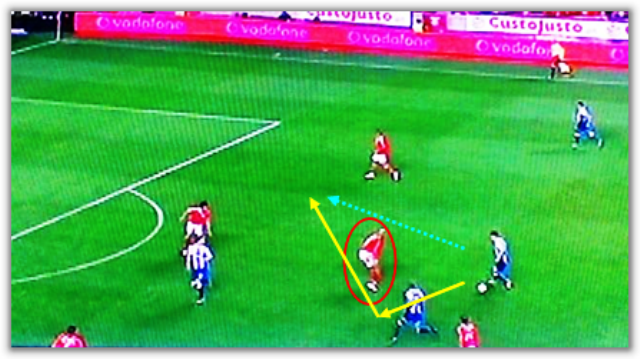 3rd moment: With that simple one-two, James outplayed Luisão, picked up the ball a few yards farther up and unleashed an unstoppable effort into the goal. The score was level again.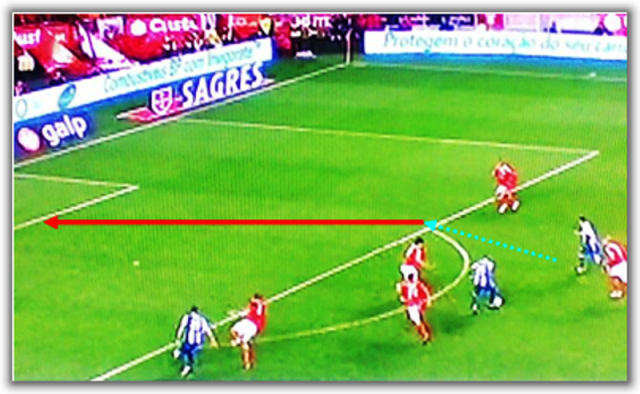 2. The indirect free kick
After being fouled on the wing once again, James took matters into his own hands and took the responsibility of taking the free kick on the 86th minute. What followed was the perfect example of where to place the ball in such a play.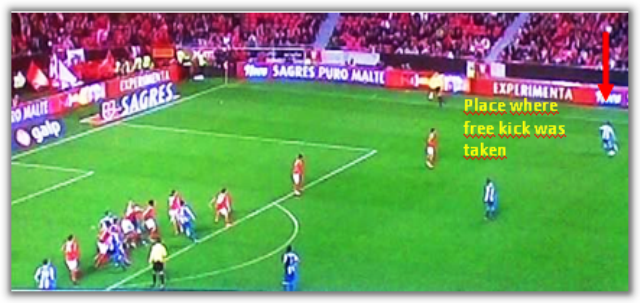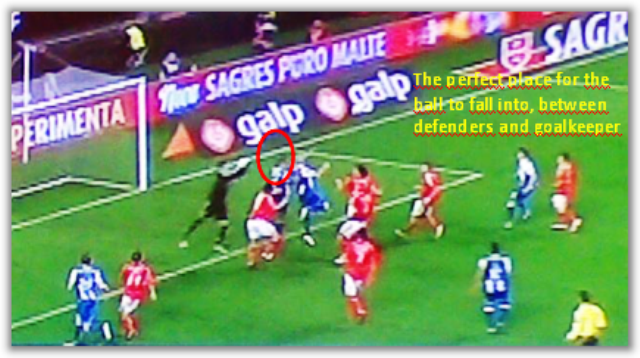 James' amazing performance was critical for FC Porto's win, a team that now sit atop the Portuguese league thanks to this result.
By Vasco Mota Pereira – Coach, FEUP University, Portugal and assistant coach for Futsal Club Infante Sagres. combinationplay.blogspot.com