By Ricky Clarke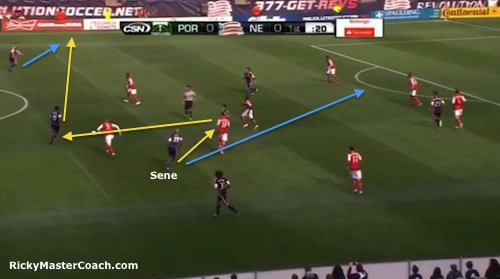 Great inter play from NE Revolution early in the game creates space out wide for Tierney. Note, Sene (goal scorer), starts the move and continues his run into the box, great attacking mentality.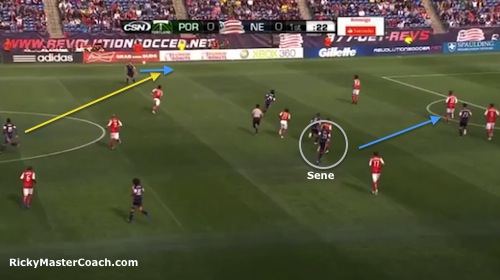 Sene continues his run once the ball is played our wide. He manages to find the 'seam' (space between defenders) as he approaches the six yard box.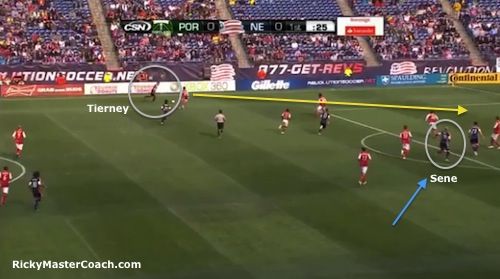 The cross from Tierney cross is unplayable, in behind the Timbers defense. It's very difficult to defend facing your own goal.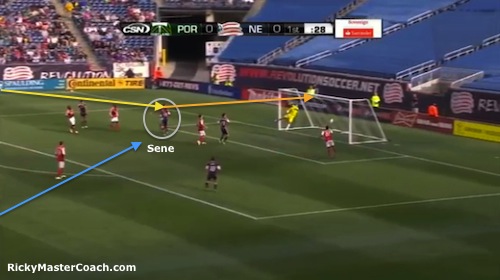 Sene is first to the ball, getting in front of his defender (perfect timing). The monument from Sene run (started on the half-way line) helps him attack the ball, above the Timbers defender, great finish.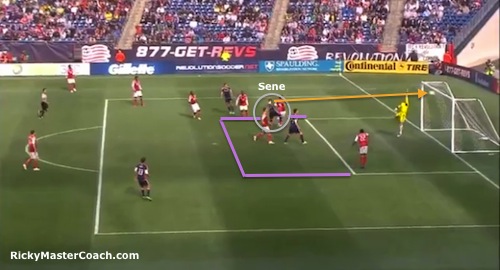 This is a perfect example of the (2nd six yard box), great cross. Its very difficult for a defender to attack the ball vertically, the GK doesn't know whether to come out and the striker is attacking the ball with all his might…unplayable cross.
Tierney – OPTA Match Tracker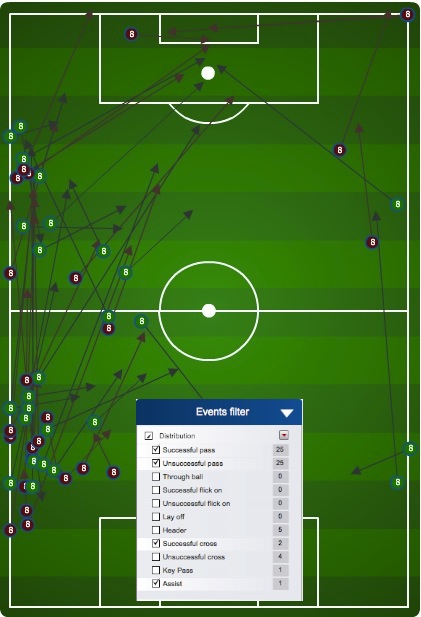 Ricky Clarke is a USSF 'A' License, USSF Youth License and NSCAA Master Diploma coach. Ricky is the DOC of Mission Valley United, leading several teams to state championships.  Ricky also coaches for the Northern California ODP programs and is a state course instructor and NSCAA associate staff coach.  Visit his Blog here.